Tips: How to Choose CCTV for Your Home
Terakhir Diubah : 16:14:31 - Selasa, 16 Agustus 2022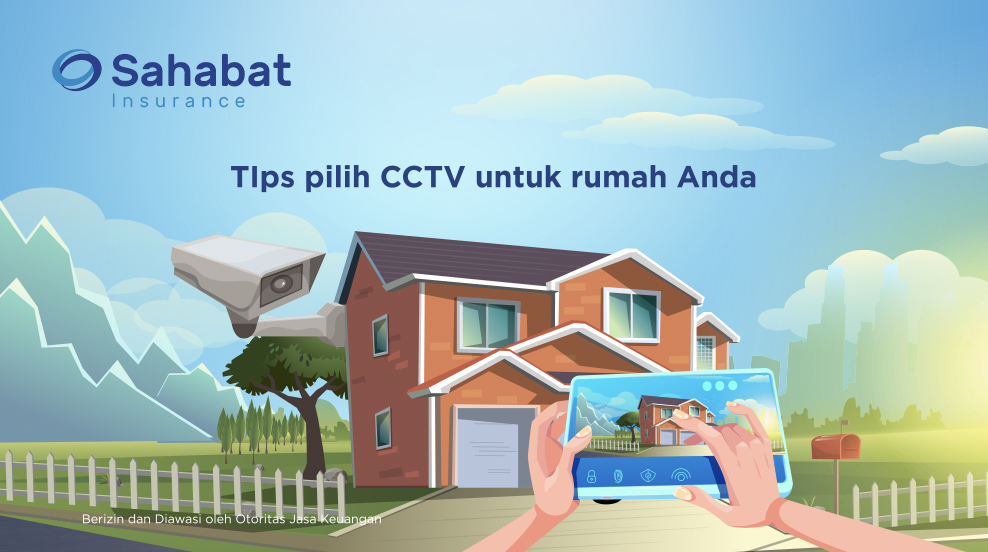 Surveillance technology that relies on Close Circuit Television (CCTV) is increasingly developing nowadays. CCTV can help you in the event of a crime, demolition or other event that poses a risk to the security of your home.
CCTV is not just a camera and recorder, this tool already offers a high level of security that combines audio, face detection and infrared features, as well as quality night vision recording.
tall.

What should you do when you want to buy a CCTV camera for your home?
1. Analog CCTV camera, for longer recording duration
Analog CCTV cameras consist of special cameras and monitors that work only by being connected to a power source (power supply). This is the main advantage of this type of CCTV camera. In addition, some products of this type of camera can be connected to an external hard disk. As a result, you can get a longer video recording duration.

2. How to Choose a Wi-Fi CCTV Camera, for more flexible checking
Most CCTV cameras for homes that are marketed are IP cameras or Wi-Fi cameras (network cameras). This type of camera is connected through the internet network, then you can check it through the application on the cellphone. The advantage of this camera is that the price is much more affordable than analog CCTV cameras.

3. Camera Resolution
CCTV cameras have different types of quality from one another. For example, with HD or TVL quality. This selection is also adjusted to the needs and available budget so that the camera runs effectively.

4. CCTV data storage
Data storage capacity for CCTV is very diverse. You can choose a capacity of 16 GB to 1 TB. Not only that, the storage capacity can be increased by adding an additional hard drive.

5. Choose a camera that can capture objects clearly, even in dark places
If you still want to see the darkness of the night, choose a CCTV camera that is equipped with the function of capturing images in dark conditions. There are several types of cameras that have this function, for example cameras with infrared and cameras with night vision.

Protect your home from possible risks, call us at 021-50508080.