Third Party Legal Liability (TPL)
Terakhir Diubah : 09:11:42 - Kamis, 05 Januari 2023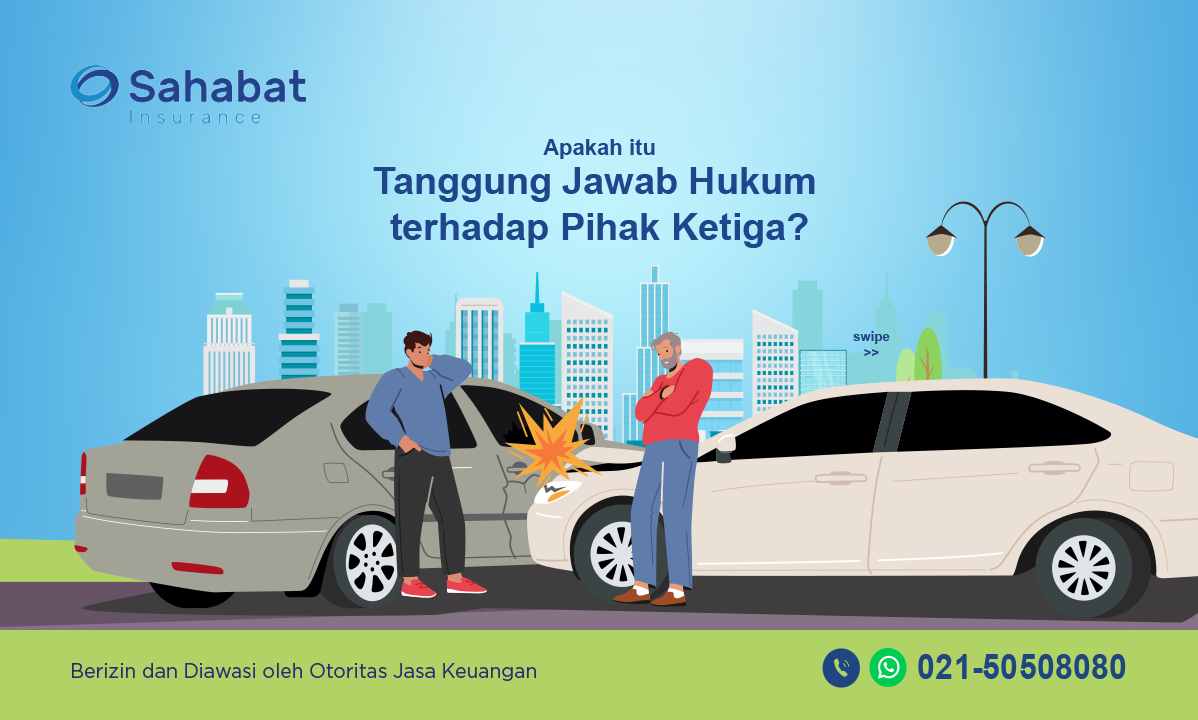 Accidents happen unexpectedly. For example, if your car accidentally hits another vehicle or a pedestrian. In addition to the damaged car, you also have to compensate for the vehicle or injured victim. To anticipate this, you need to know the third party's Legal Liability (TJH).

Third Party Legal Liability (TPL)
Is legal liability of the Insured against loss, suffered by third party followed by indictment to the Insured regarding the loss directly caused by the Motor Vehicle resulting from any risk covered by the policy, whether the settlement thereof is by compromise, mediation, arbitration or through court, subject to prior written consent of the Insurer. The coverage will be provided for third's party property damage; medical expenses, bodily injury and/or death; maximum of sum insured for Legal Liability coverage against any Third Party as set forth in the policy for any one accident.

For more information about Third Party Legal Liability (TPL) please call 021-50508080.